Deburring 1:1 Ratio Oil Bores on a Crankshaft

Challenge:
A manufacturer was deburring the oil bores on these crankshafts by hand for a large automotive customer. After repeated complaints from the customer, the manufacturer set out to look for a more reliable process for producing higher quality parts. HEULE determined that the application was suitable for the newly-innovated COFA-X, currently the only automated solution available on the market for deburring 1:1 ratio cross bores.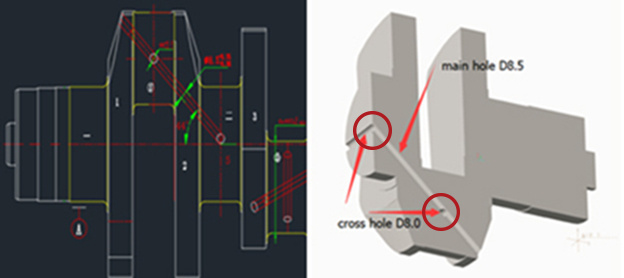 Application Details:
Bore diameter: Ø 8.0 mm intersecting with main bore Ø 8.5 mm
Material: 42CrMoA
Machining: horizontal
Volume: 1 Million bores per year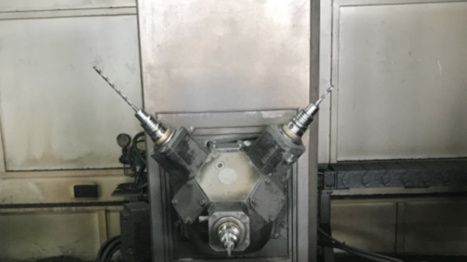 Solution:
COFA C6X 8.0 S with blade C6X-M-0001-T: The COFA-X tool was designed for the deburring of cross bores with a bore diameter ratio of 1:1.

Machining parameters:
Cutting data:
Speed: 500 rev/min.
Feed: 0.1 mm/rev
Machine: Shenyang CNC
Processing: horizontally
The customer was able to replace the manual work by an automated process. The deburring result is now stable and shows an improved quality, too. The customer appreciates the simple and safe handling of the tool that functions without pre-adjustments.
Interested in the COFA-X tool for cross hole deburring? Visit the COFA-X product page for more info.