COFA-X
Swiss Precision Since 1961
The Solution for Complex Cross Bores on Extreme Uneven Surfaces
Driven by customer demand for more efficient solutions to complex cross bore applications, HEULE developed a new tool to help high-volume manufacturers produce better parts faster and keep up with their production demands. The COFA-X tool allows machine operators to eliminate tedious manual deburring of hard-to-reach cross bores and focus more attention on production.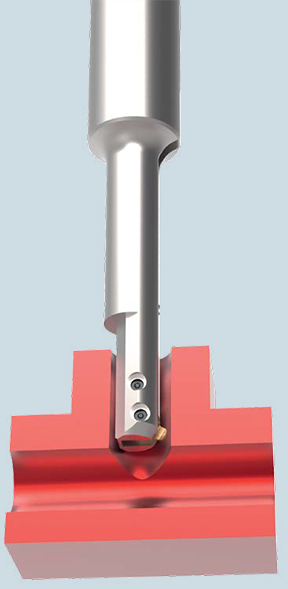 COFA-X
The 1:1 Ratio Cross Hole Deburring Tool
The first and only tooling system for removing burrs consistently from interior uneven bore edges with large intersections, completely eliminating secondary burrs
Designed for cross holes with an identical or nearly identical diameter crossing each other; bores which merge into one another; and crossing bores with offset centers.
Effective on fittings, hydraulic manifolds, and other components with 1:1 ratio of holes.
Carbide blade gives a complete edge break that is completely burr-free
Reduces costs and improves cycle time for operations that were previously only possible by hand deburring
Pre-assembled with spring-loaded blade geometry for either front or back cutting
Customized tooling available for a range of hole sizes starting at 4 mm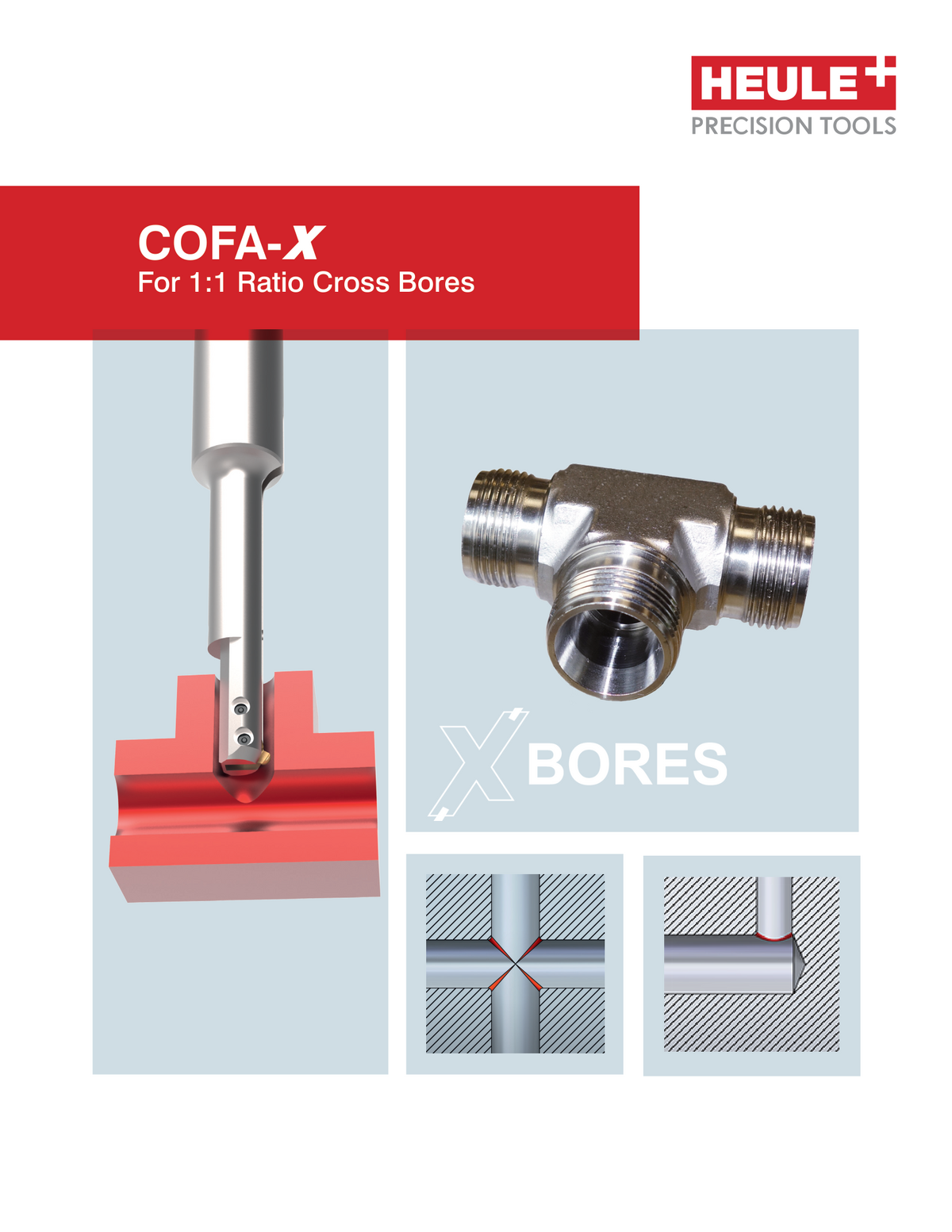 How Do I Order COFA-X?
COFA-X Tools are fully customized and built for your specific application.
Please see the COFA-X brochure for more ordering information and Contact Your Local Agent for assistance.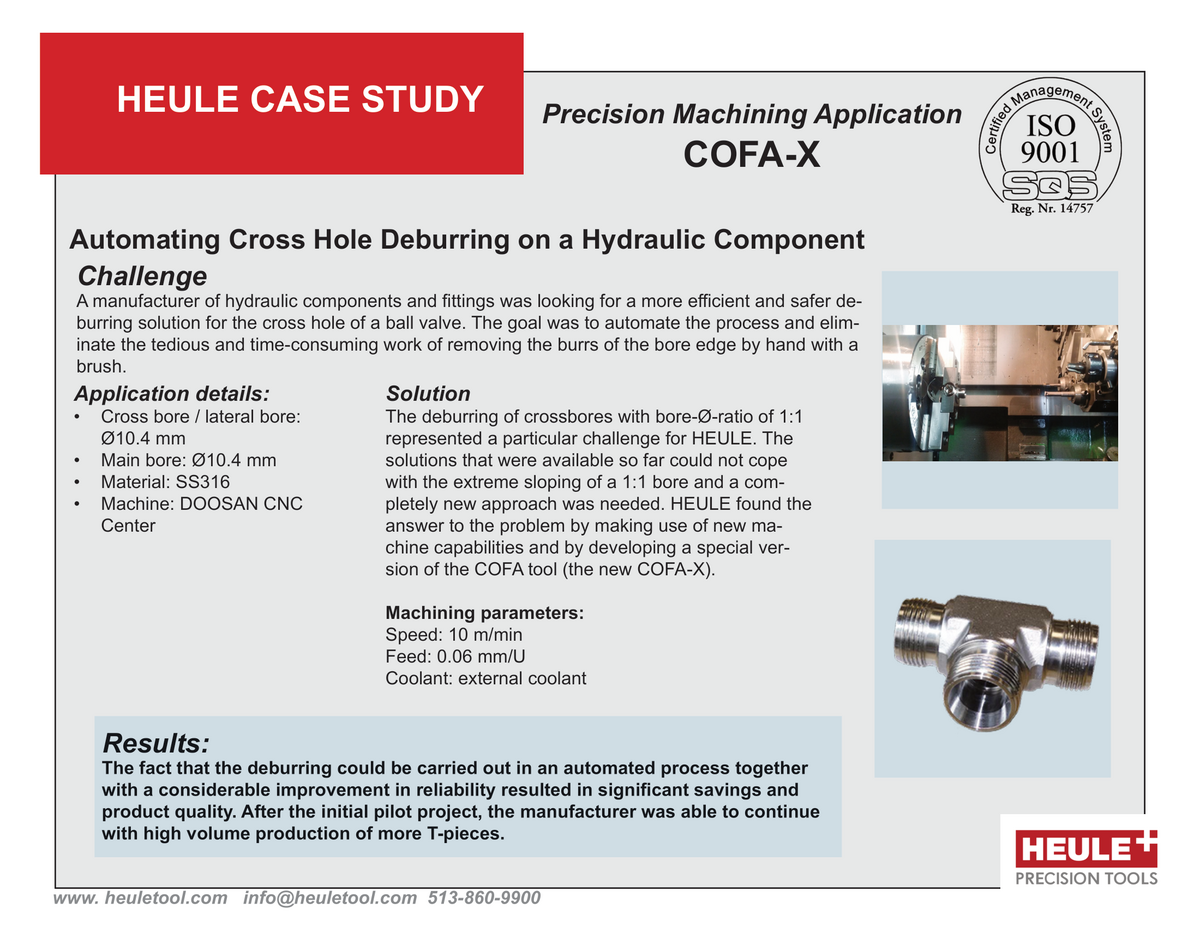 COFA-X Case Study
Automating Cross Hole Deburring on a Hydraulic Component
Need help selecting a tool? Visit our online Tool Selector and go to the Locate Agent page on our website to find your local technical sales representative. For more assistance, contact us at info@heuletool.com or 513-860-9900 and we'll be happy to point you in the right direction.