Swiss Precision Since 1961
Tools for front and back deburring, chamfering, drilling, countersinking and back spotfacing in OneOperation.
Swiss Precision Since 1961
Our innovation equals your success.
Since 1961, HEULE has been a family company that believes in the power of collaboration for creating unique solutions that make our customers world leaders in their industries.
Featured Case Studies
Eliminating Hand-Deburring with COFA 12
A customer in the Energy Industry needed to debur stainless steel tubing of cross-drilled holes inside and outside for a bracket / high voltage. This was the customer's first experience with Heule and...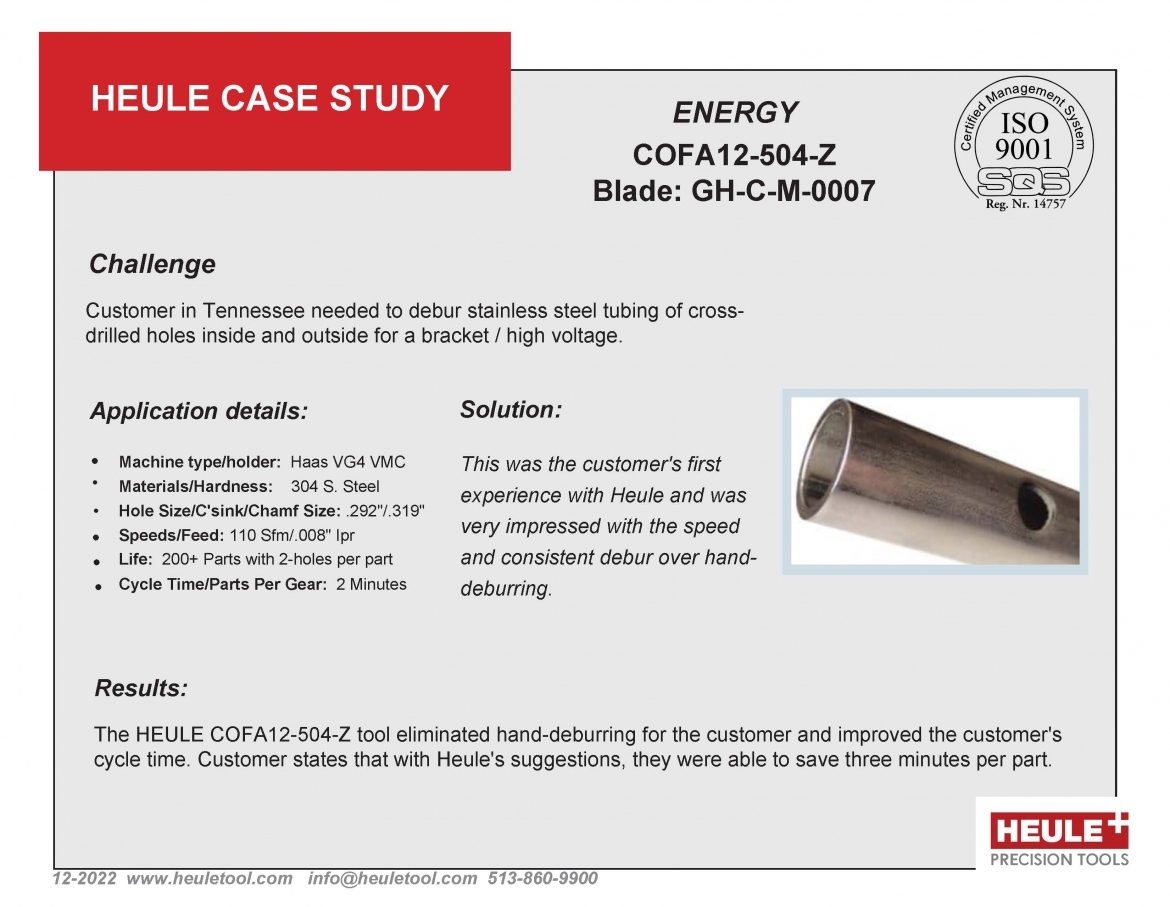 Customer Saves 15 Minutes Per Part!
A customer in South Carolina with a Valve Seat application experienced longer than desired cycle times. With the HEULE COFA 6 tool, we were able to reduce their cycle time and experience a savings of ...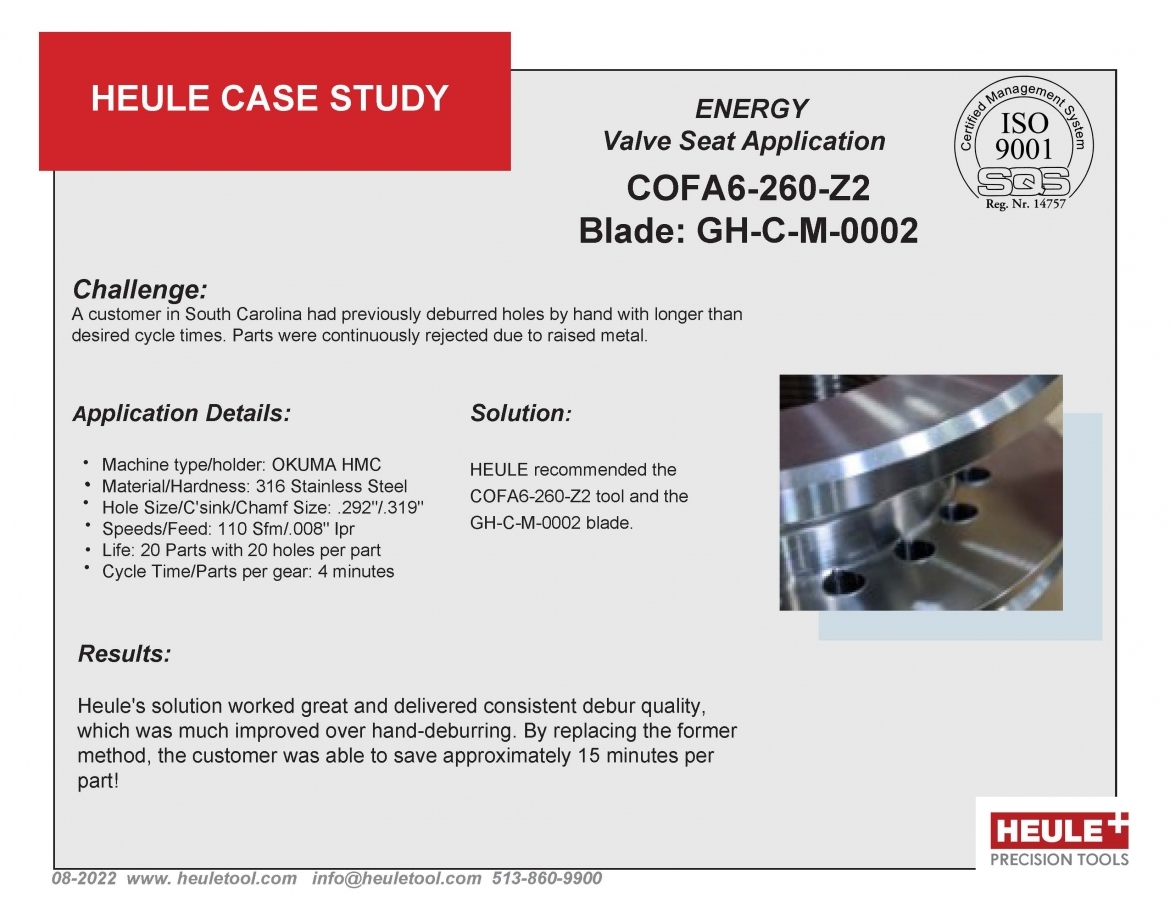 Used By Manufacturers Like These