All Industries
Swiss Precision Since 1961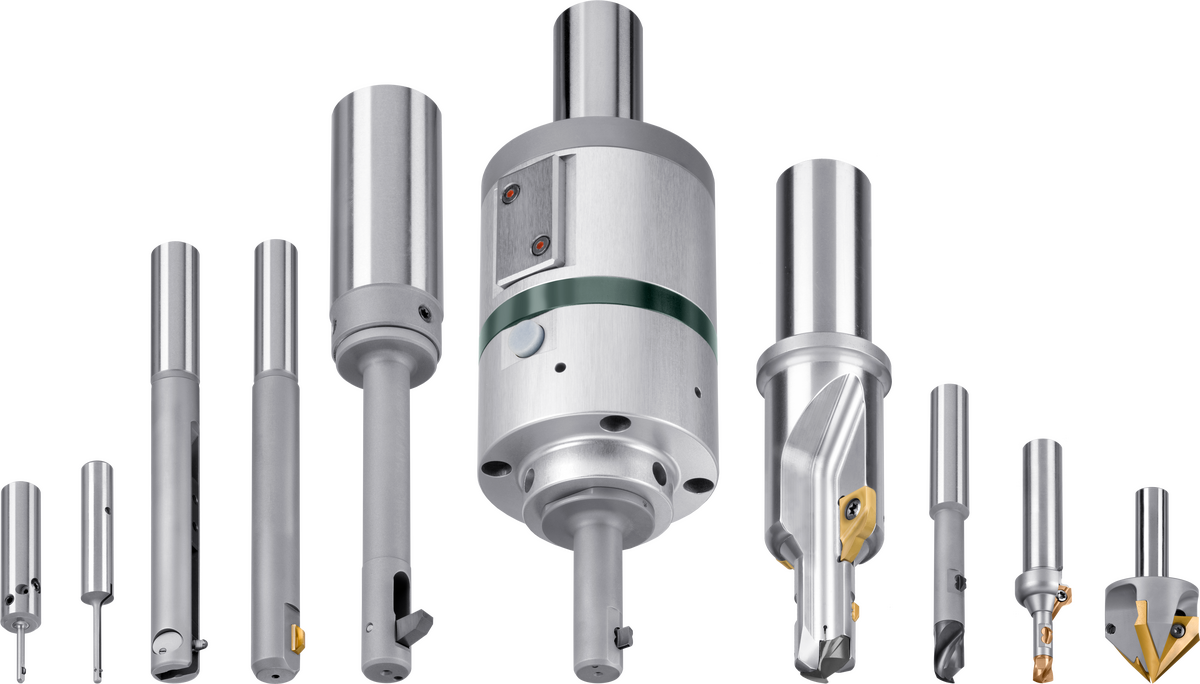 Regardless of your industry, Heule offers a wide range of tools that will fit your needs.
COFA: Simply the best deburring tools on the market, our Cofa tools will deburr the contours of an elliptical hole on the front and back of the part with a smooth tapered edge break.
SNAP: Our most popular chamfering tool, SNAP tools offer a simple, flexible solution when you need to produce quality chamfers while eliminating secondary burrs.
VEX-S: High performance solid carbide drill combined with the SNAP chamfering system will drill and chamfer holes in one operation. The convex cutting edge guarantees high drilling performance with short chips, guaranteed even with a long chipping material.
VEX-P: For larger bore diameters, VEX-P combines a high performance solid carbide drill with the SNAP chamfering system to drill and chamfer in one operation.
DEFA: Widely used by some of the world's leading aerospace manufacturers, DEFA allows you to set your chamfer size for any material or burr size. Cuts high quality, consistent chamfers without damaging the bore or thread surface.
GH-K: With interchangeable blades to simplify use, GH-K produces large chatter-free countersinks from 3 mm-45 mm.
BSF: Designed for CNC machining, our BSF tool is an economical backwards spotfacing/counterboring tool that allows machining of large spotfaces and counterbores up to 2.3xd.
SOLO: The fastest and most durable spotfacing/counterboring tool on the market, SOLO is able to cut the most difficult of materials and counterbore geometry.
COMP: Each COMP tool is designed and built to your specification and allows multiple countersinking and drilling operations on uneven surfaces.
COMBI: A unique innovation which combines range of customized applications including drilling, chamfering, countersinking, and spotfacing.
"Our scrap rate went from approximately 400 pieces per month (due to chamfer issues) to less than one."