COMBI
Swiss Precision Since 1961
COMBI
Combination Drilling and Chamfering Tool
Combines both drilling and chamfering operations into one to save time, money, and space
More complex capabilities include combination drilling, chamfering, countersinking, and spotfacing
Reduces cycle time and boosts production by limiting tool changes and producing consistent, high-quality results
Ideal for high-volume manufacturing including automotive applications such as wheels and brake discs
Custom tooling available for various multi-task operations
Available from stock for immediate delivery in sizes:
9.5 mm to 35 mm (0.374" to 1.378")
How Does It Work?
The Combi tool uses a standard spade drill and SNAP Chamfer Blade to create drilled holes that are chamfered and deburred on the front and back of the work piece in one operation. The drill forward feeds completely through the work piece until the spade drill insert clears the part. Then the operator rapid feeds so the SNAP blade is within clearance of the top of the part.
Next the operator feeds the tool forward to produce the front chamfer. When the SNAP blade is retracted in the hole, only the ground sliding surface touches the hole protecting it from damage while the tool is fed through the part in rapid feed. There is no stopping or reversing the spindle.
When the blade reaches the back of the part past the burr, the chamfer blade extends to the cutting position and then the tool is retracted with the same working feed and speed. When the blade is again in the hole, the tool can be rapid fed out and on to the next hole. Standard Countersink Combi tools add pocket ISO inserts to the tool body to create large front countersinks.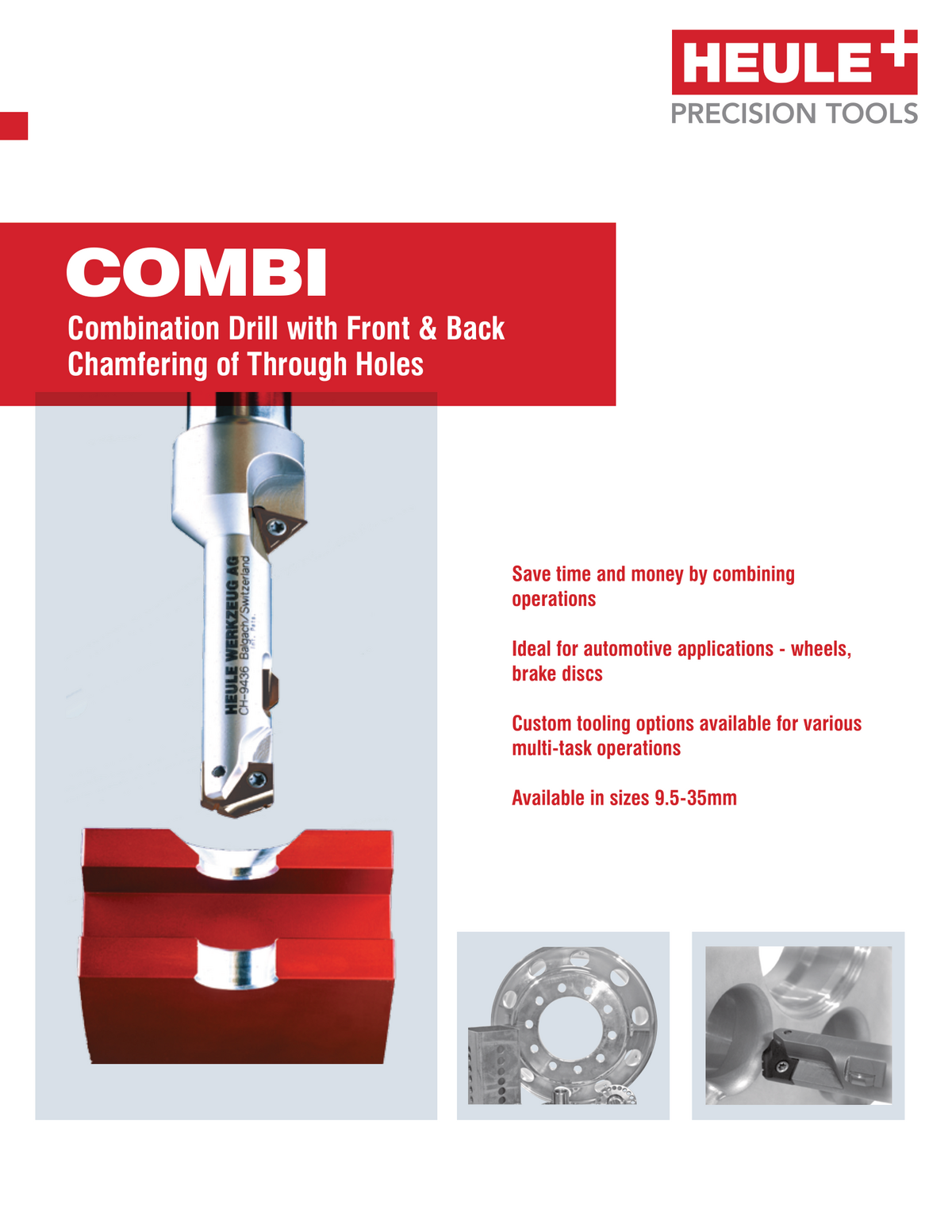 How Do I Order a COMBI tool?
1. Determine the tool series based on the size of your bore diameter
2. Decide your blade option (HSS, C2 Carbide, C5 Carbide) depending on the cutting material
3.Determine your blade coating (Uncoated, TiN, TiAlN, DLC)
Application Data Sheet for COMBI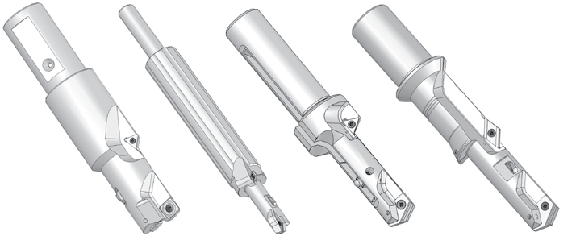 Fully Customizable to Combine Operations & Reduce Cycle Time
Drilling | Spotfacing | Countersinking | Chamfering
"We saved approximately $150,000 a year by cutting over 1 min/part out of production of 300,000 parts a year."
"The cycle time savings are huge...in one day alone we get 157 more wheels out of the cell."