VEX-S
Swiss Precision Since 1961
VEX-S
High Performance Drilling and Chamfering
Patented self-centering cutting geometry sets new benchmarks in drilling technology
Solid carbide drill tip combined with patented SNAP chamfering system
High drilling performance with short chips, even with long chipping materials
Large chip channel optimizes swarf evacuation
Quick and easy drill tip and chamfer blade replacement
No pre-setting between drill changes
Ideal for high-production environments
Typical applications include brake discs, tube applications, wheel hubs
Available from stock for immediate delivery in sizes from 5 mm to 12 mm
Customized designs available for special application needs
How Does It Work?
The VEX-S Tool combines a new high performance solid carbide drill with Heule's patented SNAP chamfering system to drill and chamfer through holes in a single operation. Combining common operations increases the user's productivity and e ciency while maintaining quality. The specially developed connecting system ensures a robust and accurate connection with the tool body and facilitates good transmission of power and also allows quick and easy replacement of the VEX-S twist drill. The replaceable VEX drill tip can be reground and recoated for optimum cost e ectiveness and is available in sizes 5-12.0 mm.
View more catalogs/videos and technical information for VEX-S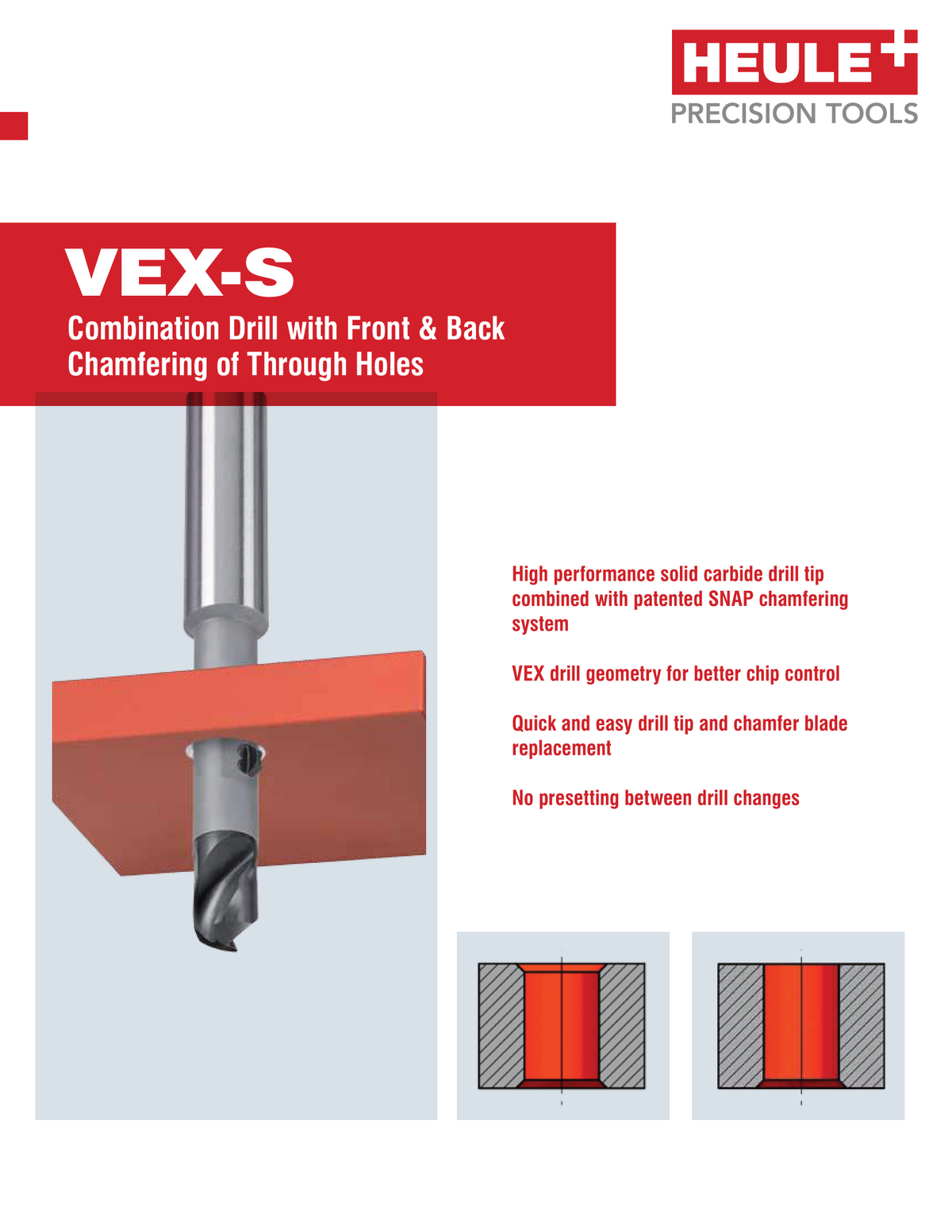 How Do I Order a VEX-S?
1. Determine the drill hole size.
2. Select the appropriate Drill Tip and the coordinating Tool holder.
3. Choose the SNAP chamfer blade according to the needed chamfer size.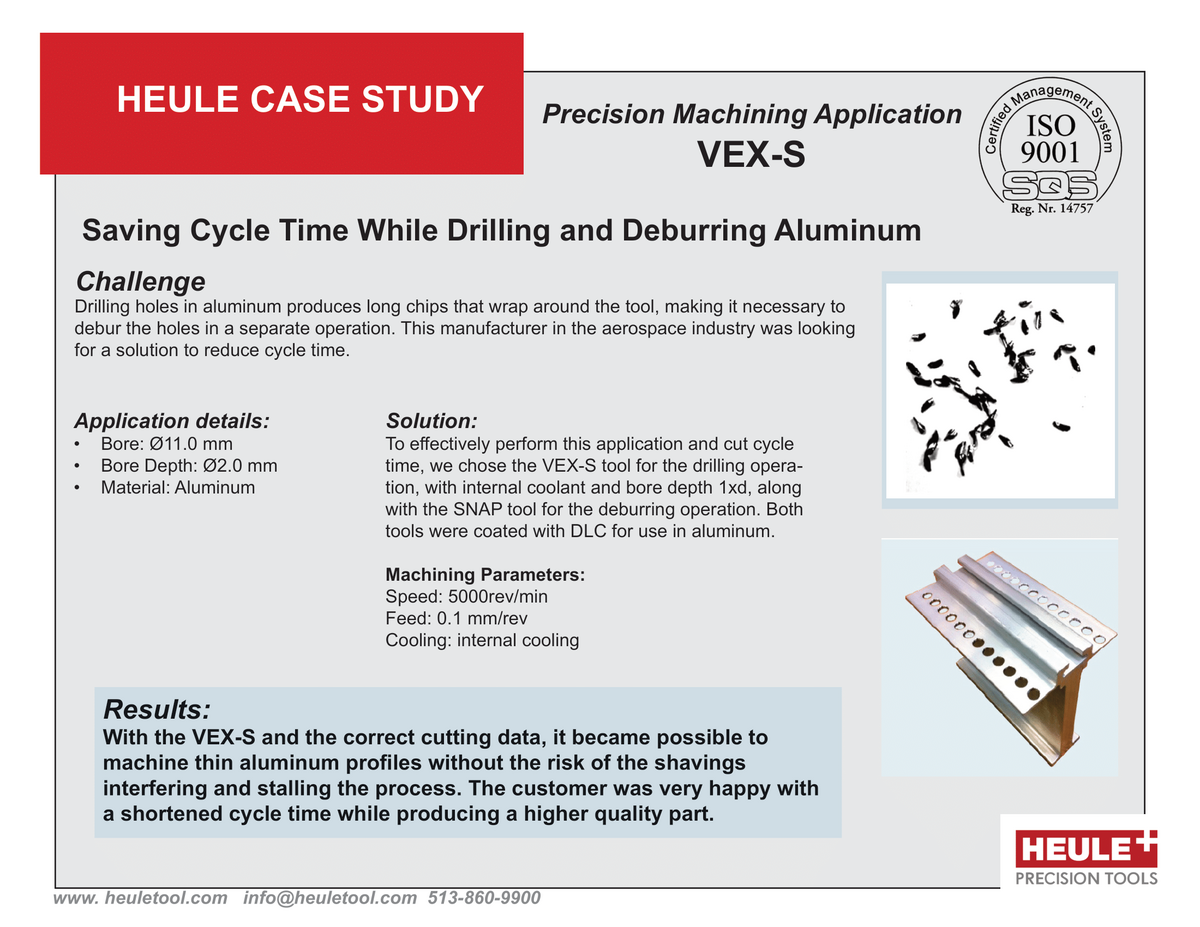 VEX-S Case Study
Saving Cycle Time While Drilling and Deburring Aluminum
"We are now drilling and chamfering both sides of the part [with Vex-S] faster than we can tap it."