GH-K
Swiss Precision Since 1961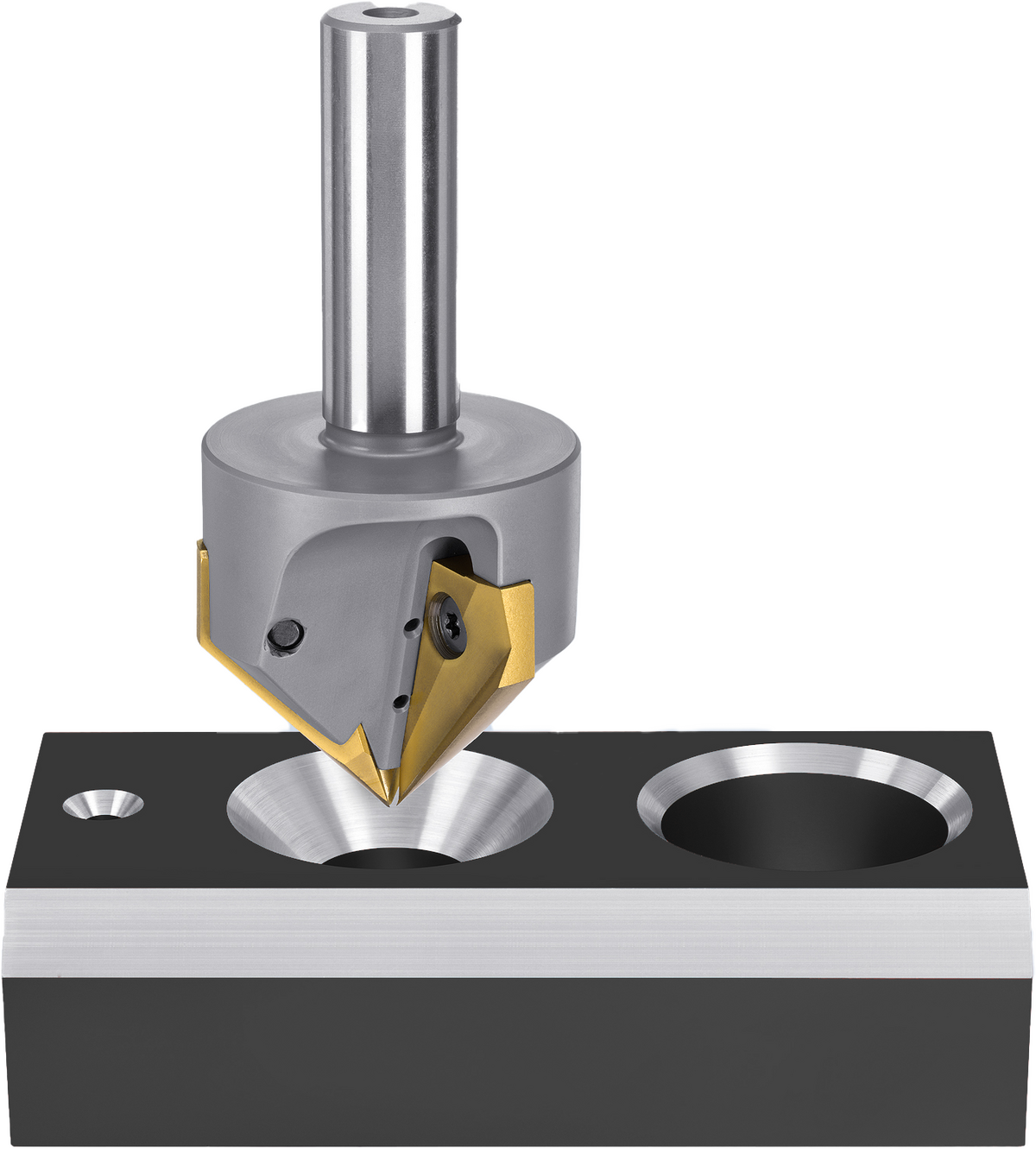 GH-K
Chatter-free Countersinking Tool
Precision inserted countersink tool with a large countersink range
Positive geometry allows for high sheer cutting action
Optional blade choices come in carbide, suited for cast iron, aluminum, and other non-ferrous materials' and HSS-Cobalt coated for stainless and steel applications
Replaceable, re-grindable blades make this an economical choice
Can be used to conventional mill chamfers around the perimeter of a larger hole or entire part
Short radial clearance reduces chatter and improves surface finish
Three-bladed tools suited for manual or CNC machine applications while the economical single-bladed tool is designed for all machining centers
Available from stock for immediate delivery in sizes
from 3 mm to 45 mm (0.118" to 1.771")
How Does It Work?
As the tool is being fed into the part, the blade(s) start cutting once the tip of the tool reaches the part. The tool continues to be fed until the desired countersink size is achieved, then the operator must rapid the tool out of the part. The GH-K tool provides precision cut countersinks without chatter due to the shallow radial clearance which may require controlled feed rates. Shims can be added when more aggressive feed rates are required.
View more catalogs/videos and technical information for GH-K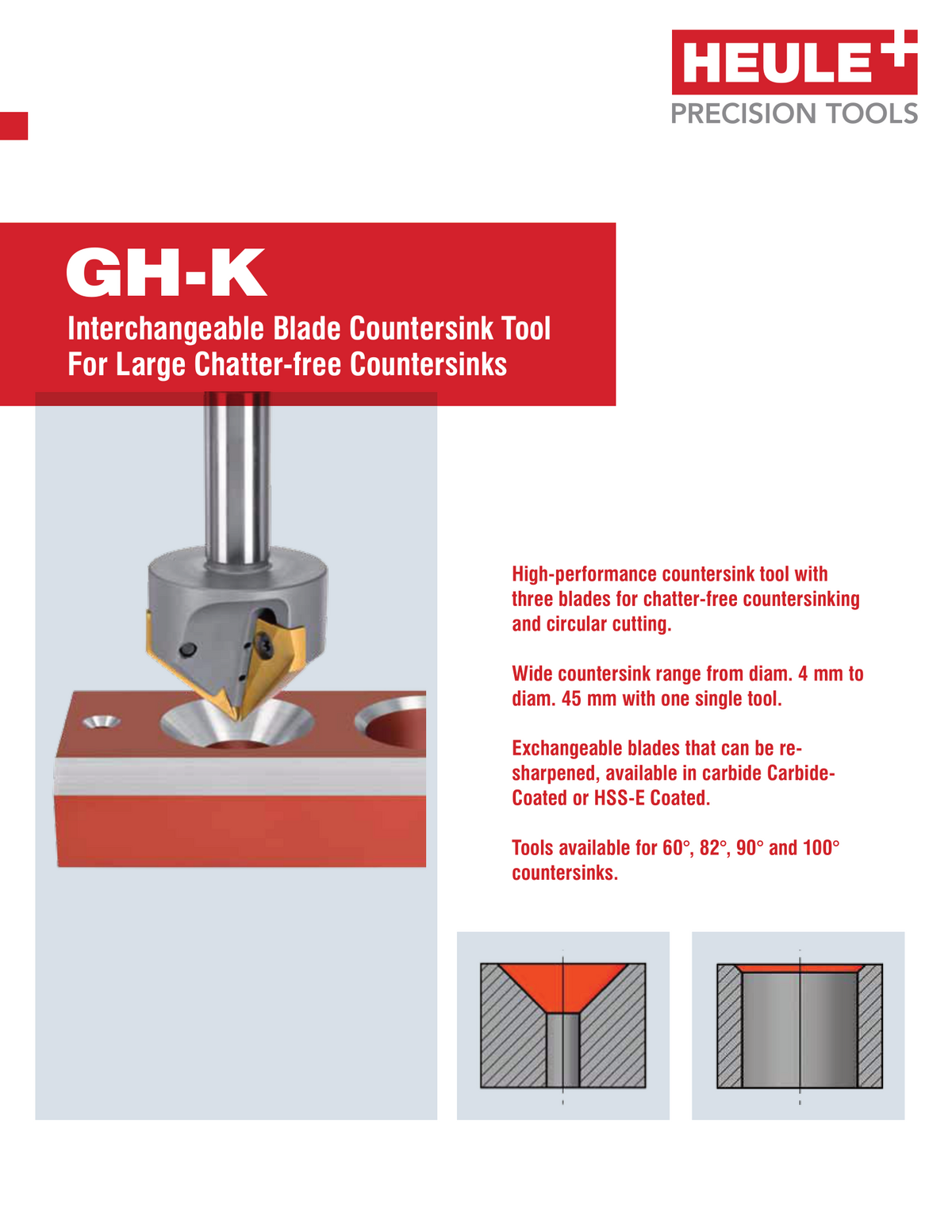 How Do I Order a GH-K?
1. Select the appropriate tool body based on the required countersink size.
2. Select the appropriate blades based on the material and desired countersink angle.
NOTE: Choose the triple bladed tool in all manual feed operations.