BSF
Swiss Precision Since 1961
BSF
The Large Ratio Spotfacing Solution
Counterbores up to 2.3xd
Replaceable carbide coated blades for extended tool life
Suitable for CNC machines with through-spindle coolant (requires at least 300 psi)
It works without an anti-rotation device, change of turning direction or any machine adaptations
The simple swing mechanism combined with the internal coolant pressure system gives optimal cutting performance resulting in consistent spotfaces and fewer scrapped parts
All tool components and blades are simple to replace
The tool works both vertically and horizontally
Available from stock for immediate delivery in sizes
from 6.5 mm to 20.5 mm (0.256" to 0.807")
How Does It Work?
The BSF is specifically designed for CNC machining and functions without an anti-rotation device, change of spindle direction or contact mechanism. The blade expands using centrifugal force when activating the spindle. The blade retracts by coolant pressure. The coolant pressure moves a piston which is pushing a pin that forces the blade (closed) into the blade housing. The design of the BSF focuses on optimal cutting performance, chip removal and reliability. The tool and the blade have special coolant pipes and chip-guiding geometries that continuously flush the blade window and the blade itself with coolant. This keeps the whole section clean and allows for optimal chip removal.
View more catalogs/videos and technical information for BSF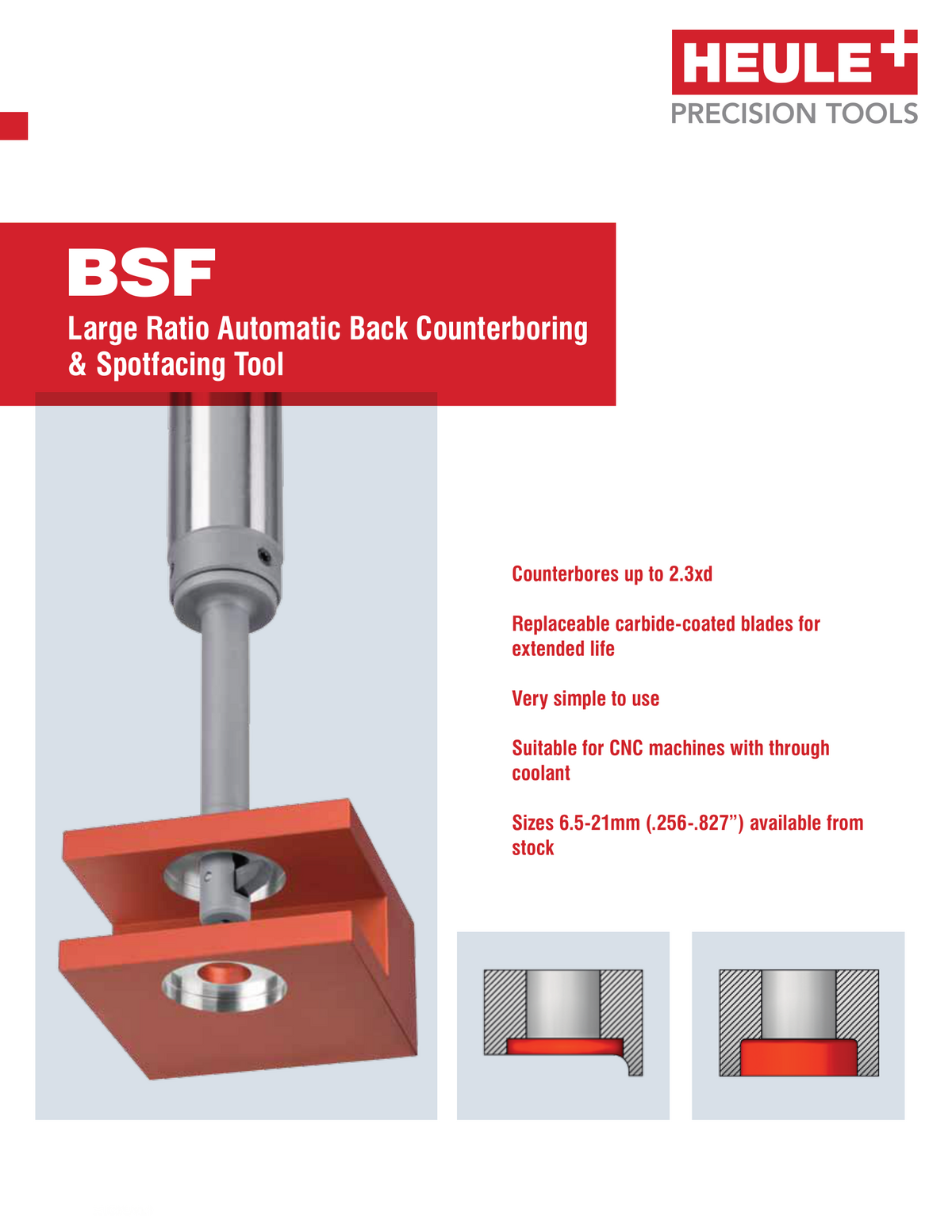 How Do I Order a BSF?
The tools and blades are sold separately and they each have an OFFSET dimension. When combined they equal the effective counterbore diameter. For assistance, use our online Tool Selector.
1. Choose the tool closest to the bore diameter.
2. Choose the proper blade for the
required counterbore diameter.
View Application Data Sheet for BSF
Questions? Contact Your Local Sales Agent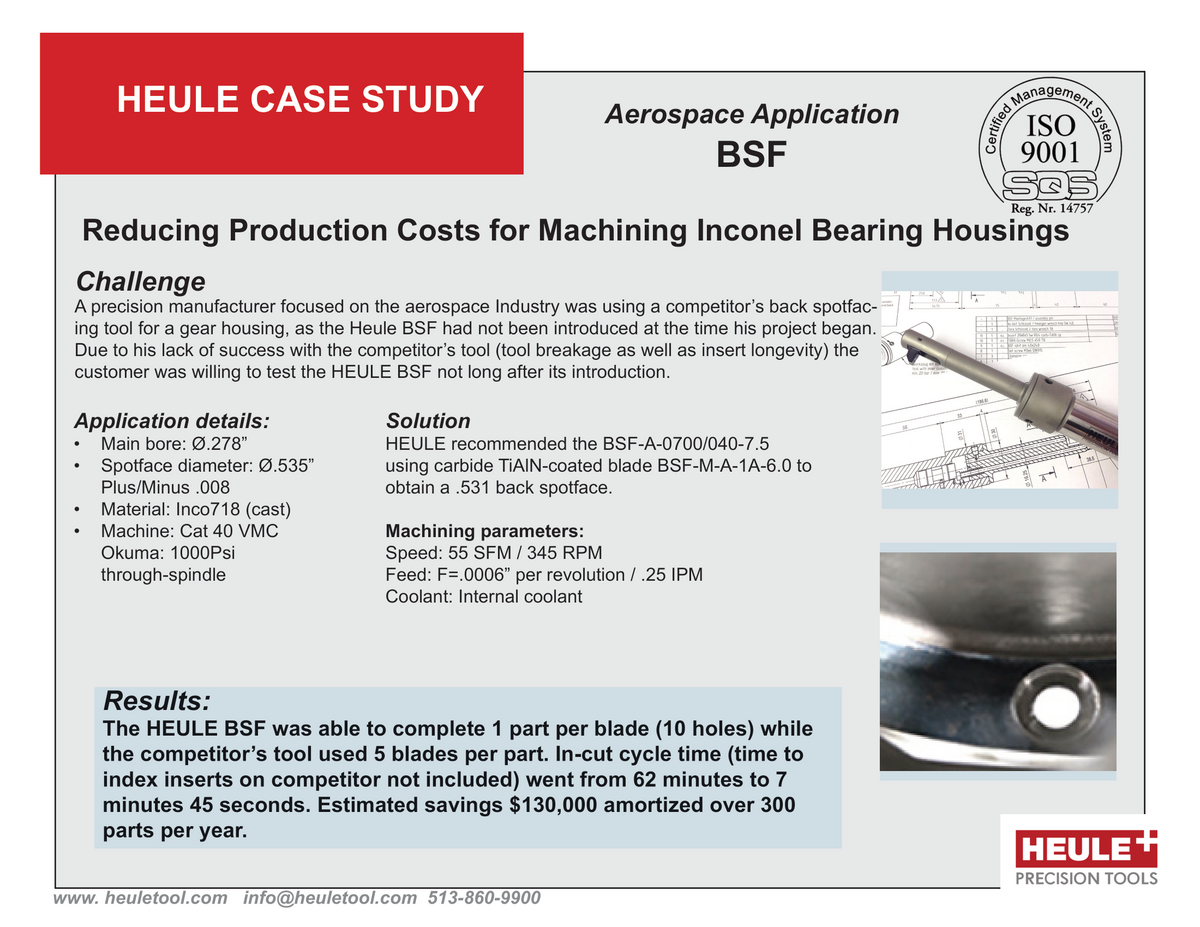 BSF Case Study
Reducing Production Costs for Machining Inconel Gear Housings
"By using the BSF tool we've gone from using 5 blades per part to only 1 blade. Our cycle time went from 62 minutes to 7 minutes and 45 seconds. And we're also estimating over $130,000 in savings."
Need help selecting a tool? Visit our online Tool Selector and go to the Locate Agent page on our website to find your local technical sales representative. For more assistance, contact us at info@heuletool.com or 513-860-9900 and we'll be happy to point you in the right direction.