COFA
Swiss Precision Since 1961
COFA
A Solution for Cross Hole Deburring of Sloped Bores
For many cross hole deburring applications that our customers encounter, COFA is the best solution for replacing manual deburring. In situations where parts are being hand deburred because of the existence of cross holes, a standard COFA tool is often the way to eliminate time and labor, while also producing more consistent, higher quality parts.

Typical cross hole deburring situations for COFA:
Sloped surfaces
Uneven and even surfaces
Crossing bores with limits in respect of the penetration angle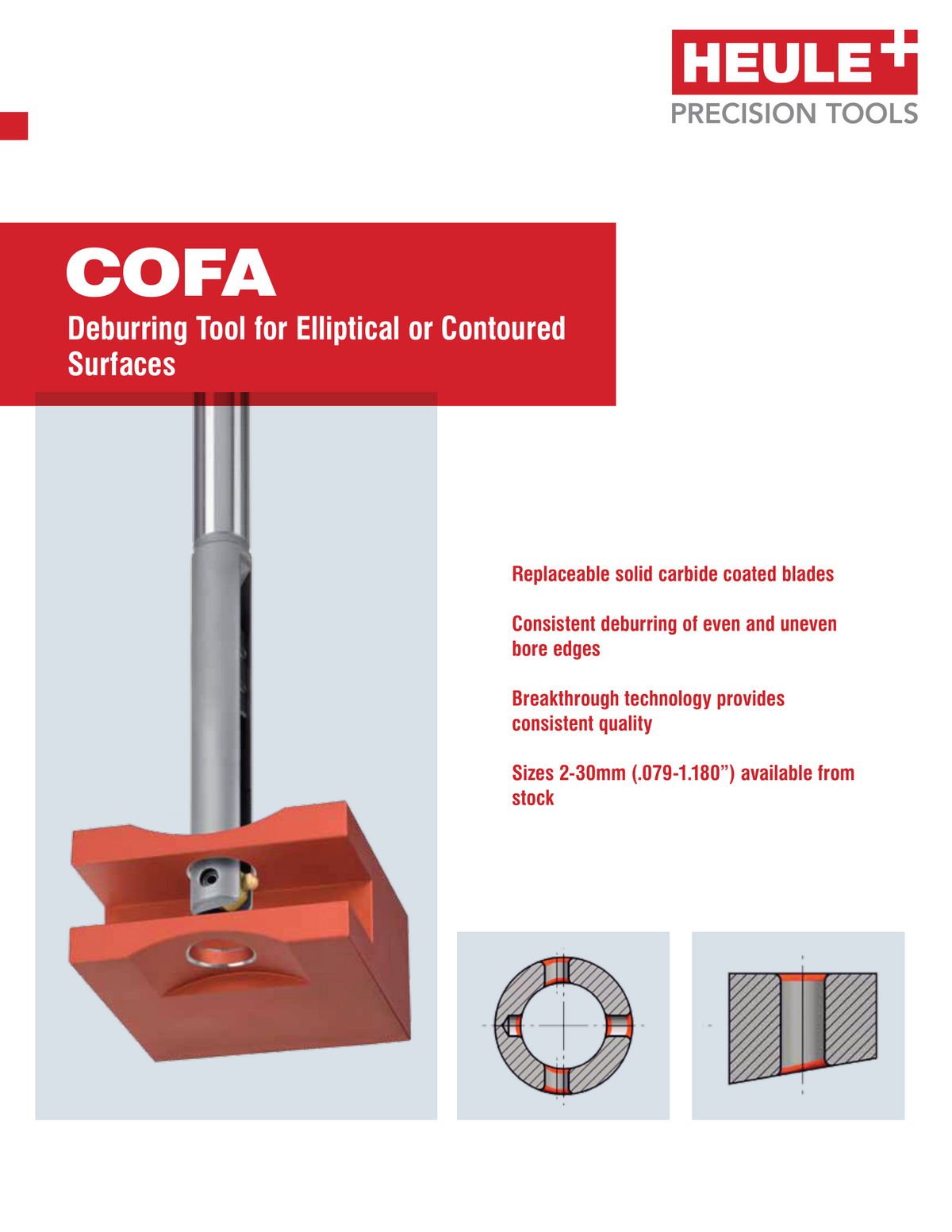 How Do I Order COFA?
1. Choose the tool that best fits the hole diameter. You can use our Tool Selector for assistance.
2. Choose the blade that best fits the hole geometry.
3. Choose the spring that best fits the material.
Questions? Contact Your Local Agent
Need help selecting a tool? Visit our online Tool Selector and go to the Locate Agent page on our website to find your local technical sales representative. For more assistance, contact us at info@heuletool.com or 513-860-9900 and we'll be happy to point you in the right direction.