SOLO
Swiss Precision Since 1961
How Does It Work?
There are two different models of the SOLO tool, the SOLO 1900 and the SOLO 2. Each tool is capable of reaching counterbore sizes two times the bore diameter minus 1mm. Possible applications up to 30mm through hole. (Max ratio = Ødx2 - 1mm).
The SOLO 1900 uses two centrifugal weights installed in a sealed tool head. With an activation speed rate of 1900 rpm, the weights start moving outwards and turn the gearwheel. The gearwheel drives the blade out by rotating the blade control. When the spindle is stopped, a pull back spring pushes the centrifugal weights back to the center and retracts the blades.
The SOLO 2 uses similar parts, but works in the opposite way. With an activation speed rate of 2000 rpm or higher, the blades retract when the centrifugal weights move. When the spindle rotation is below 1500 RPM, the weights are pushed back to the center and the blade is fixed in the cutting position. (Optional: SOLO S2, a larger SOLO head may be used for bores larger than approximately 22mm, contact us.)
View more catalogs/videos and technical information for SOLO
"By going with the HEULE SOLO Back counterbore tool, our end user documented a $13,249.55 per machine yearly cost savings. With 5 machines, this equals $66,247.75 annual cost savings, which is on top of the 181.33 hours per year of time savings."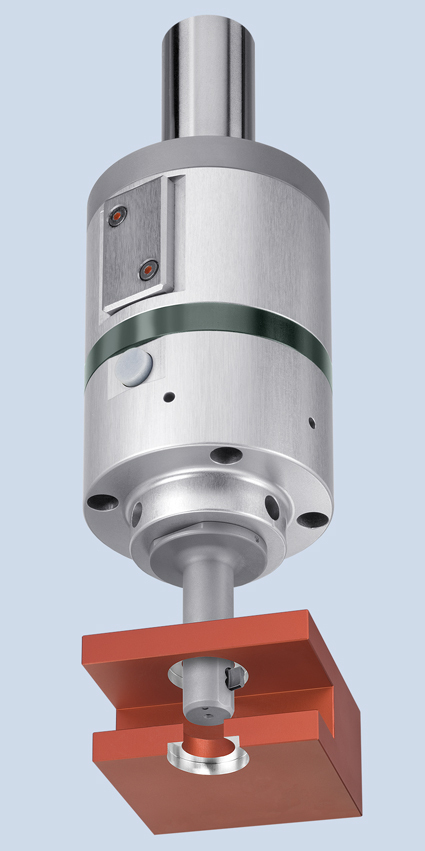 SOLO
Powerful Automatic Front and Back Spotfacing/Counterboring
The strongest and most efficient automatic front and back spotfacing/counterboring tool on the market
Excellent ratio of price and performance
No anti-rotation or stop block are required
Suitable for all CNC, transfer, dial, and multi-spindle machines
Completely closed head prevents coolant contamination
Pin-driven cutting blade prevents chips from jamming the system
Easy handling, Quick-change blade (insert) system with modular set-up.
Each Solo Tool is designed and built to your specifications and manufactured for superior strength and quality. SOLO Tooling System is completely customizable to create multiple features in one tool including indexable countersinks, form countersinks, and more.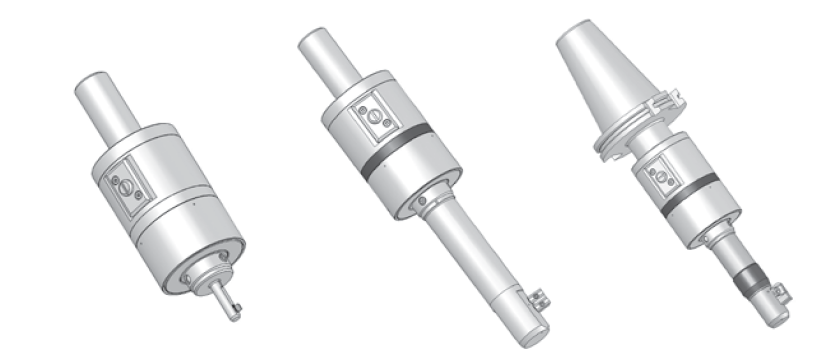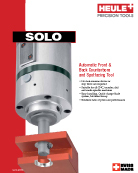 How Do I Order a SOLO Spotfacing/Counterboring Tool?
Each SOLO tool consists of two components:
1. Standard tool head with integral shank - This tool head is of standard design and is the base element for all applications with bore diameters 8 to 30mm.
2. Custom Components - Housing pilots, control mechanism and cutting blades are optimized per the desired back bore application and are customized to suit the needs of our customers. Simply submit the SOLO Application Data Sheet with your application information for our engineering team to review. With each order, approval prints will be supplied to the end user within one week of order.
SOLO Case Study
Reducing Labor Applying Spotfaces to a Nickel Chain Wheel Drum
Challenge:
A subcontractor to the engineering industry was looking for a solution to apply back spotfaces for the bolting that does the job without the time-consuming re-clamping of the work piece. The time used for the re-clamping amounted to approximately 1 hour per work piece (not including alignment and zeroing).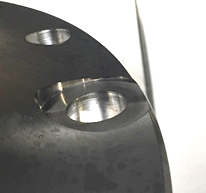 Bore diameter: Ø21.0 mm
Countersink diameter: Ø40.0 mm with corner radius R1.2
Number of bores per workpiece: 40
Material: G-22 Ni MoCr5-6
Machine: Lathe Mazak Integrex 70YB / Horizontal machining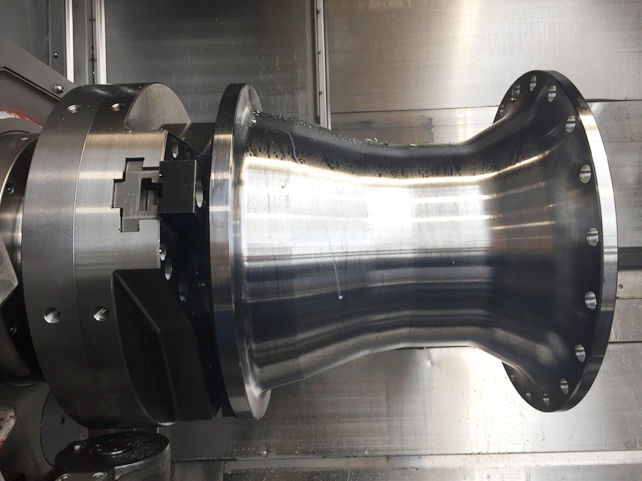 Solution
HEULE proposed SOLO2. SOLO2 possesses a particular feature: when the spindle is in idle state, the blades are extended. Only at a speed of over approx. 2000 rev/min dp the blades retract. This way, the tool head can travel across the bore to access the back side of the bore. SOLO2 allows low spindle speeds to machine tough materials or interrupted bore edges.
Tool choice: SOLO2 21.0 / 40.0 mm, working length 50 mm
Blade choice: SOLO carbide blade A type coating
Machining parameters:
Working speed: 300 rev/min.
Feed: 0.03 mm/rev.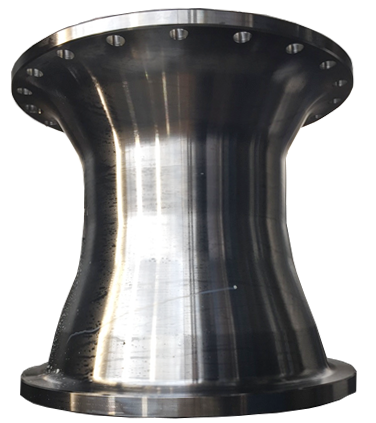 Results
Of primary importance are the cost savings generated by the complete machining without having to reclamp the workpiece. At a yearly volume of 200 workpieces, automating the back spotfacing resulted in a reduction of over 200 hours, which is still a significant cost saving after accounting for the tool investment. Another benefit to the customer is the elimination of the labor-intensive re-clamping and re-adjustment of the large work piece, which increases efficiency